I've been mumbling and grumbling for months now about how I'm always behind with my reviews. I'm getting much better at actually squishing out time to read what I have for review, only asking for and accepting review books I'm itching to read and restraining myself from going request crazy on NetGalley and Edelweiss. 
And while I haven't read everything I'm 'supposed' to (and probably won't be able to until summer), I am very happy with how much I'm getting though. And I'm enjoying it! The next problem is getting my butt into gear with these gosh darned reviews. 
And so, I present: 
A weekend of as much reviewing as humanly possible. While I'm happy to rock this by myself, it's so much more fun with friends! To participate you simply do the following: 
Stick up a post somewhere declaring how many books you are aiming to review (this is important) with a link back to this post.
Comment here letting me know who you are and that your post exists.
Clear as much time as possible over next weekend!
Optional: Tweet as you review with #netgalleyrat 
REVIEW!
Ta da! I'm going to work on the honour system here. If you tell me you met your goal of x reviews, you get the cute badge thing. You guys probably don't want to be posting all your reviews at once so keep them, schedule them and just enjoy being a bit more caught up.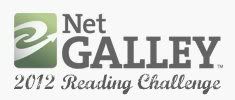 I will be hosting these events the first full weekend after each of Emily's (Red House Books) NetGalley month (January, April. July and October)  and remember, anything you read and review counts towards the NetGalley challenge!
How do you keep up with your reviews? I have a calendar but am terrible at sticking to it. I have 12 to review from NetGalley and a handful from other random sources. 
I hope you'll be joining us next weekend!
L xoxo 
P.S. - Thinking up a hash tag really makes me want to make a NetGalley rat mascot for the next review-a-thon!